There aren't many patterns for men out there and most of what there is is just relatively standard shirts or trousers, maybe even a waistcoat. So finding something interesting to make can be a bit of a struggle. To aid this struggle just a tiny bit, I thought I'd give my thoughts on a recent pattern I made.
The Cornell shirt by Elbe Textiles
This is an oversized drop-shoulder shirt with a half-placket front (although the pattern does also include a normal "split" shirt). I was a little sceptical about the drop shoulder at first. I didn't want to look like an eight year old trying on his dad's shirt, but after wearing it around for a few days I am converted.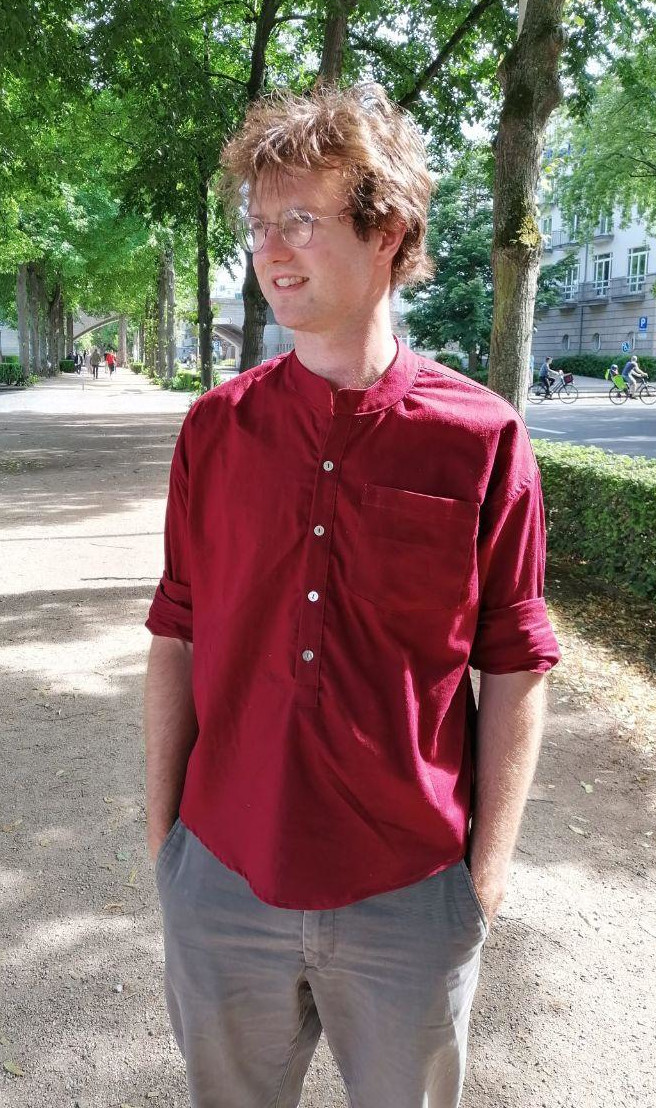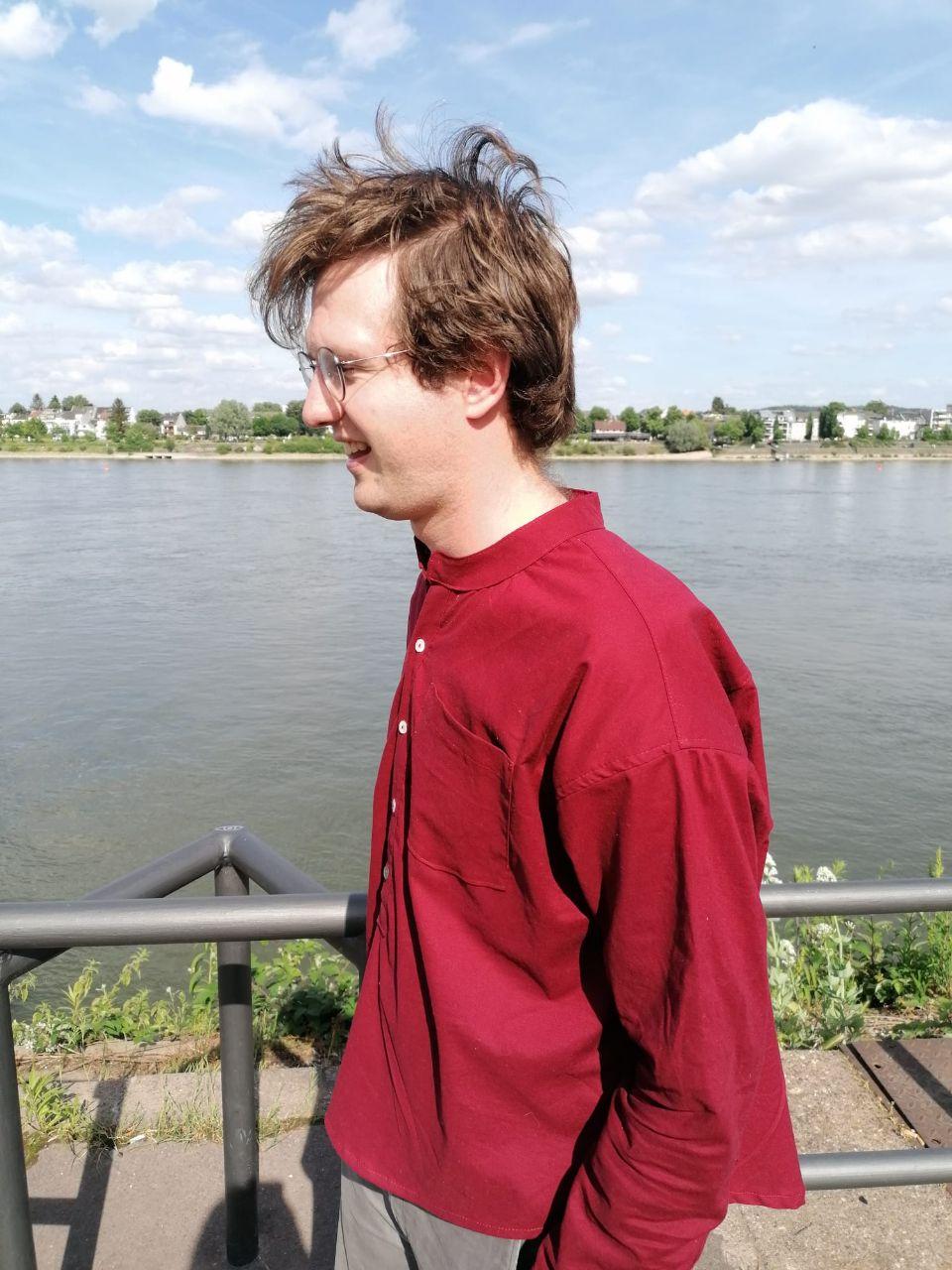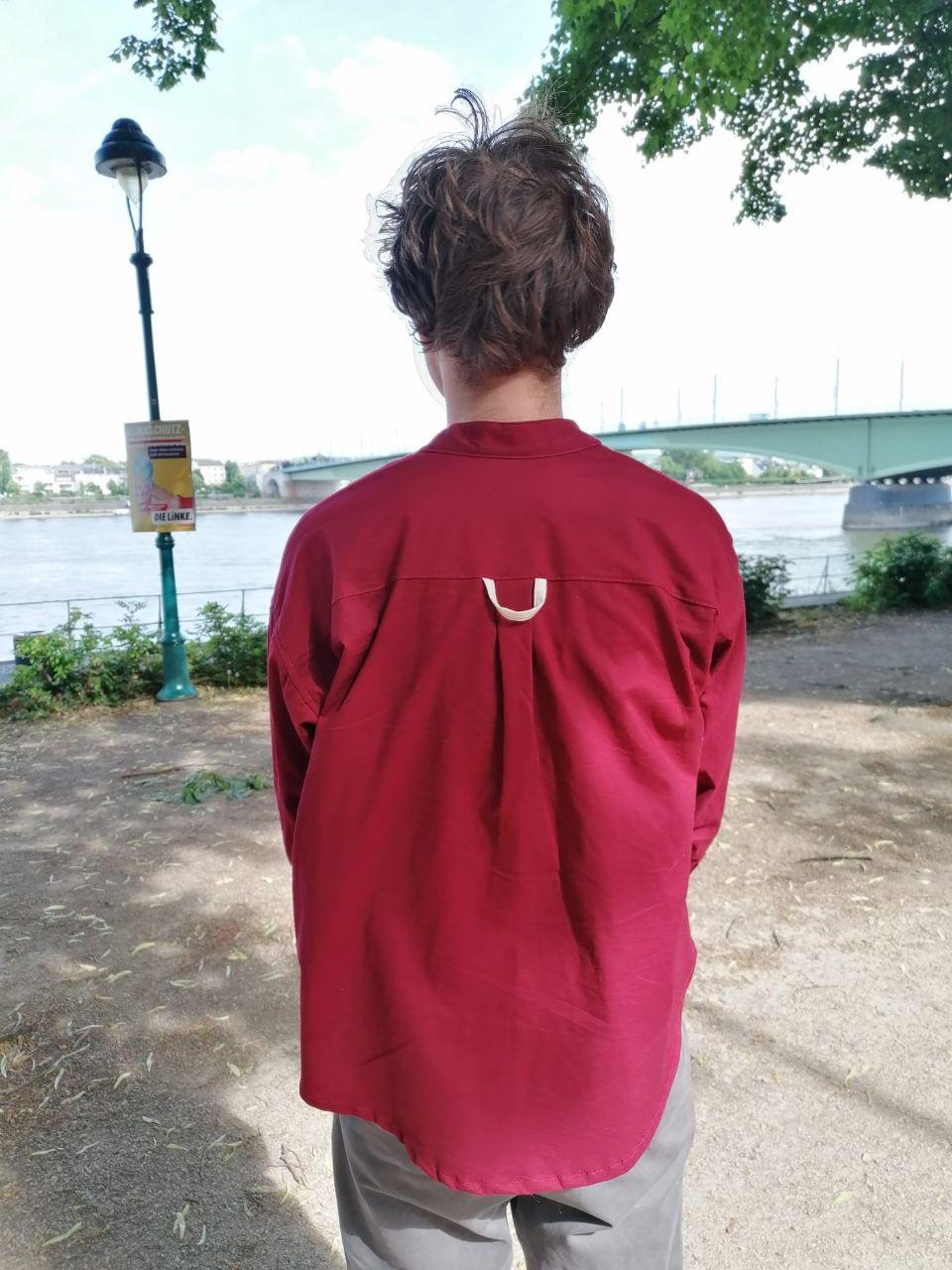 The collar is quite interesting too, laying flat across the neck and breast, not like a usual collar that stands up.
The acid tests are:
and the answer is yes to both!
I made the sleeve plackets longer so make rolling up the sleeves easier and cut about 3cm off the bottom of the hem, other than that I followed the pattern instructions. Overall the instructions are very good and clear, but there are a few gripes. When attaching the sleeves, there is supposed to be a notch on the shoulder to line up with the centre of the sleeve, but this notch is nowhere on the pattern pieces. I aligned the centre sleeve with the shoulder seam and this seemed to be ok.
The shirt sits a little too far back on my shoulders, I will try to mess around with the pattern and report back how it goes. ⬅️ I did it: see here
Unfortunately I messed up slightly the cuffs, nothing dramatic but they are not as neat as I would like. I put this down to the prescribed method of attaching the cuffs being somewhat finicky. The cuff is first attached to the sleeve, then the cuff edges are sewn up. I found it difficult to sew a seam lined up the sleeve placket edge. I prefer to make the cuff completely and then attach it to the sleeve but this is just my preference.
If you don't have your wits about you, you'll end up with a shirt that has right-over-left buttons. For some reason this is how women's shirts are made, with men's being left-over-right. Having buttoned up my shirts my whole life left-over-right, it would feel very alien to do it the wrong way around, so I mirrored the placket relative to the instructions.
I hope the folks at Elbe make some more cool stuff soon!
UPDATE
I fixed the fit issue! see here