15) Cornell Elbe fit update
A while ago I made the Elbe Cornell shirt, it was nice but as I wore it more and more, I noticed that the collar kept slipping down my back. This got annoying and a little uncomfortable, until I decided to do something about it.
Some searching revealed that I probably needed a forward shoulder adjustment. This happens when you have crappy posture and are on your way to becoming a humpback. The good news is that if you know how to sew, you needn't worry about ill fitting clothes.
Basically because the shoulders are more rounded, the yoke needs to be lengthened so that it can cover the whole back of the shoulders.
Many guides that I saw envolved altering the armscye and frankly seemed rather complicated, like cutting a slit down the centre of the yoke and then spreading the slit apart to make the yoke taller. Because the shirt has a very loose fit, I figured that the armscye shape, general fit and such weren't super crucial, so I decided simply on extending the centre of the shirt back in the middle by about 4cm, see sketch below. The 4cm I got by making a toile and experimenting.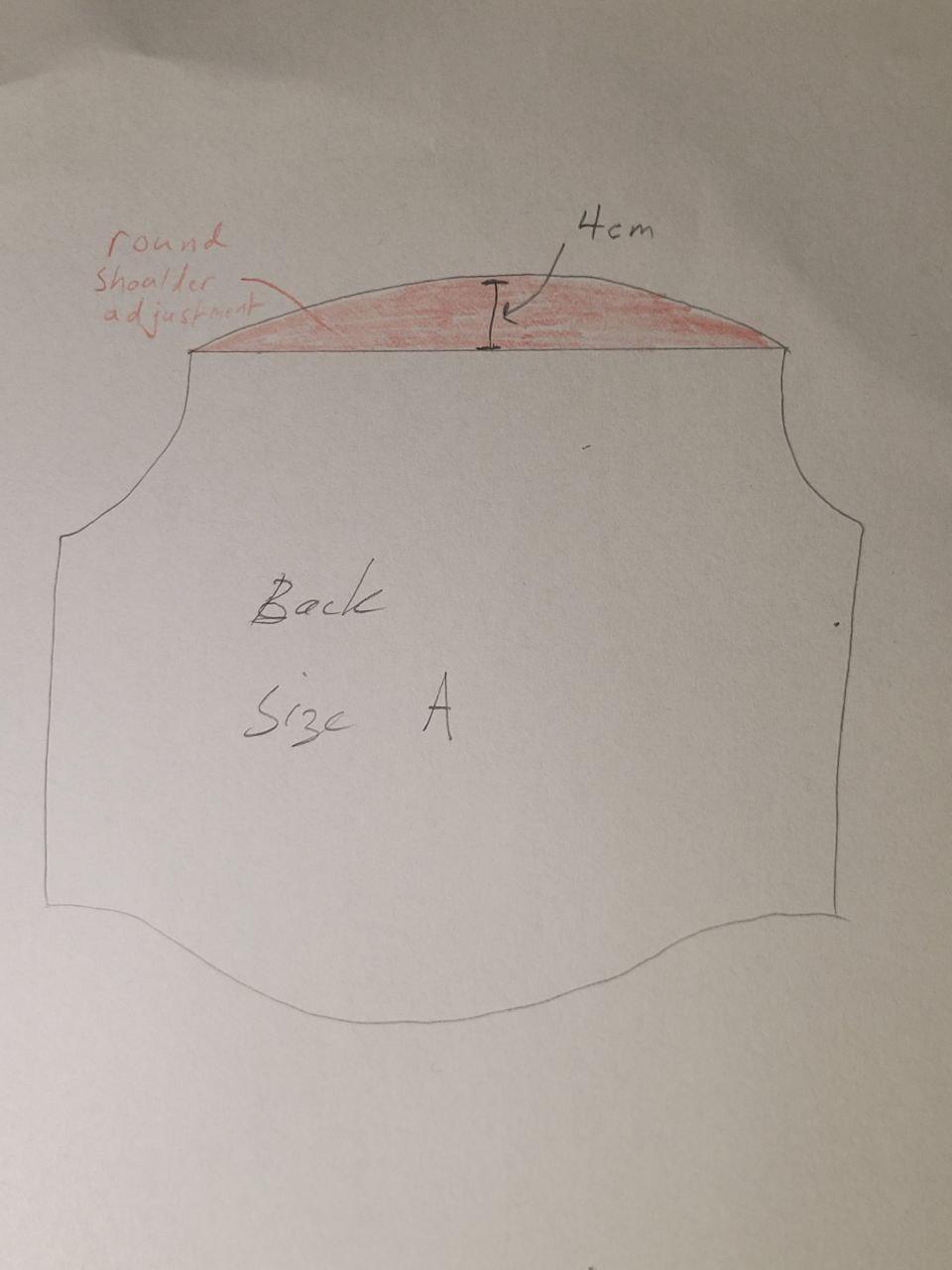 After I was happy with my toile, I ripped most of the shirt apart (I would've just made a new shirt from scratch but I didn't have enough of the same fabric. and I LOVE this fabric) to sew in the new back piece. The first iteraton was size B. The second I sized down to size A. I also took this opportunity to lengthen the sleeves by 6cm, yes this is a lot but I have long arms.
The end result works nicely, the shirt is super comfy, no longer drags itself backwards and the sleeves are long enough!
So if you want to sew this shirt, I'd definitely recomment making a toile first to check out the fit.