20) Burrito handlebar bag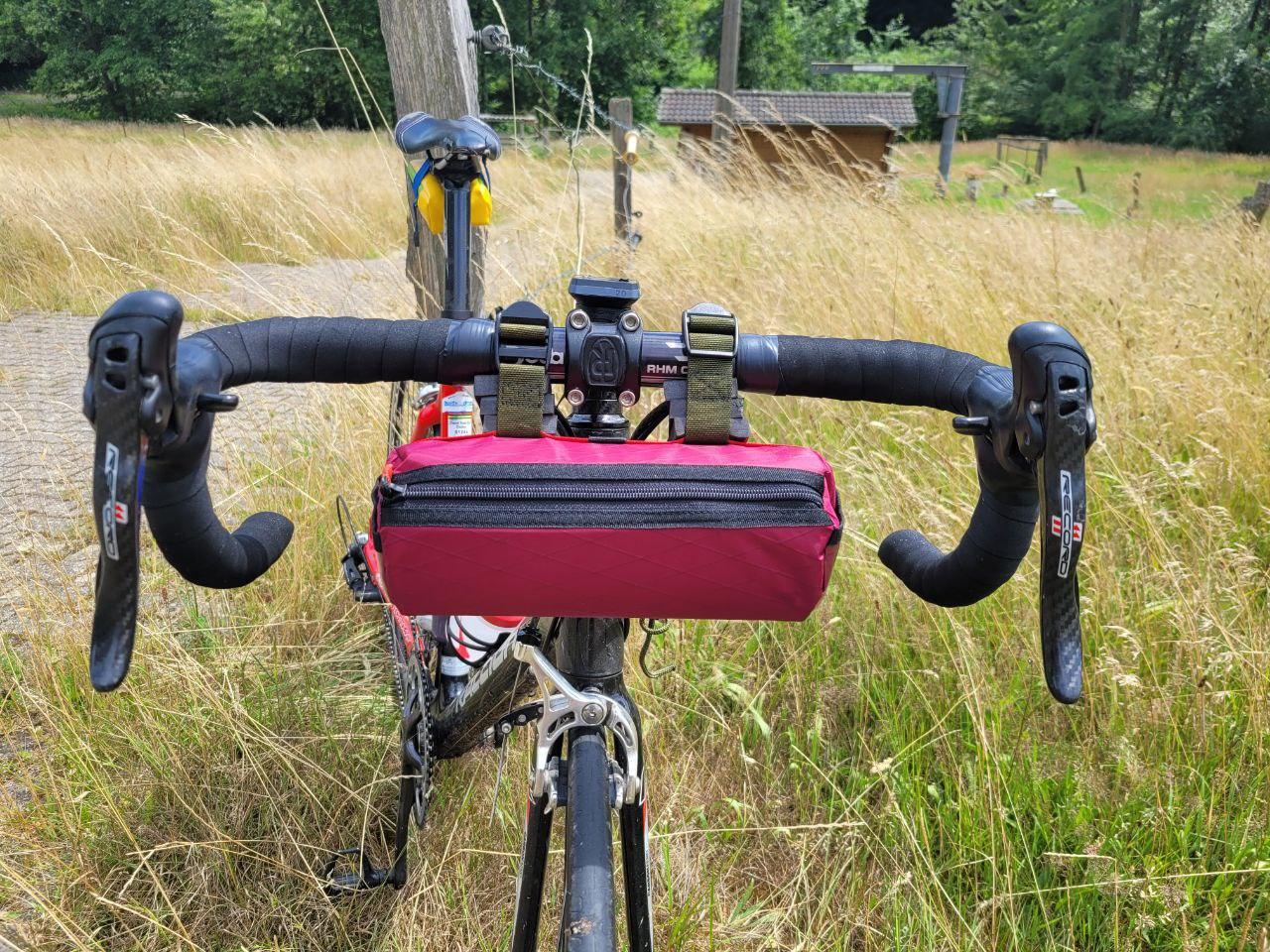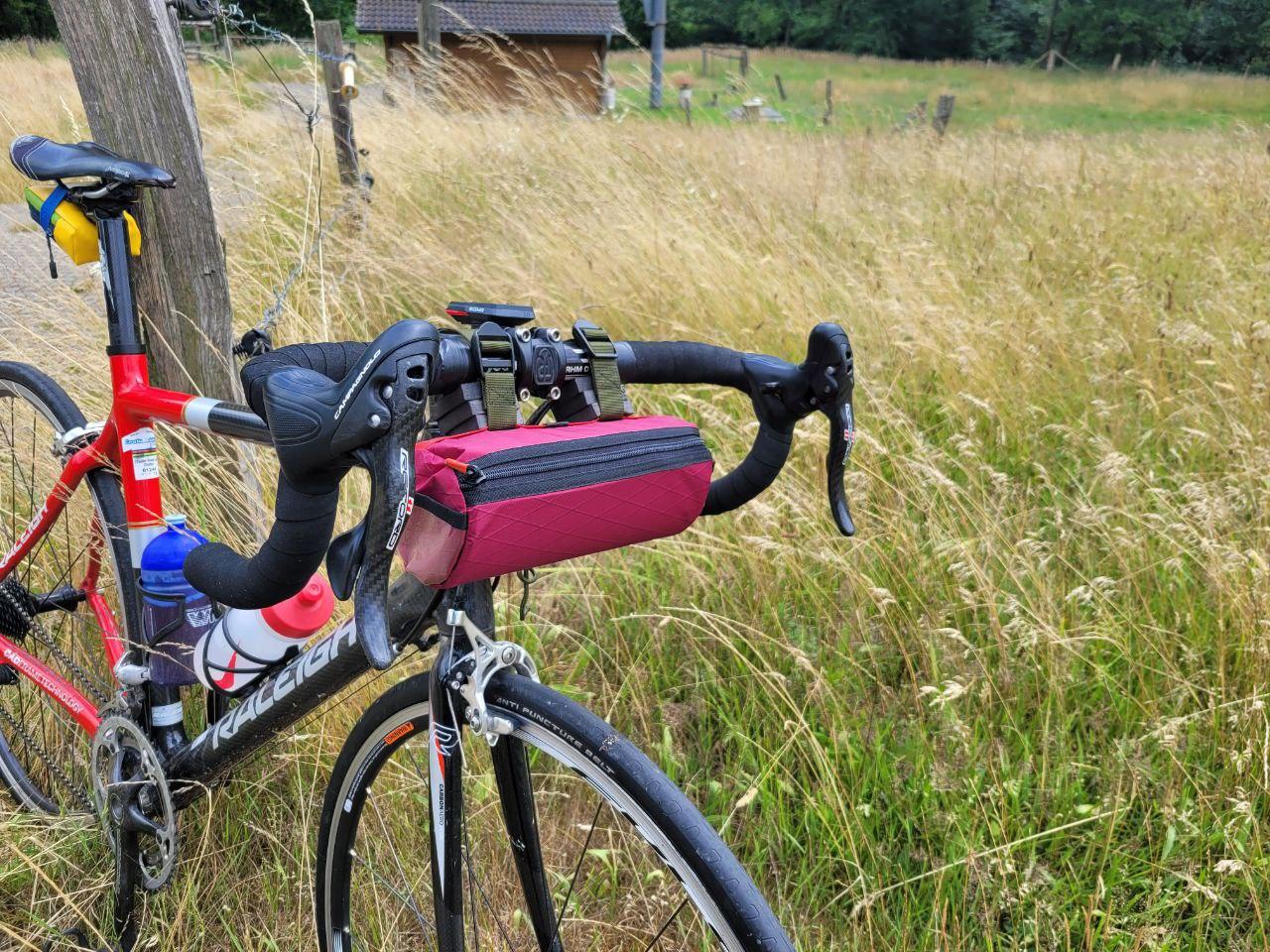 Two circles of 10cm diameter, wrapped up with a rectangle 23cm long is, in my opinion the perfect size for a handlebar bag to take out on long road rides. It fits the essentials plus some food and even a rain jacket.
Construction
side circles
Sewing the circles round is a real challenge but with enough preparation, patience and practice, it is possible.
The trick is to cut incisions up to the seam line around the circles, then sew a basting stitch around the circle's edge. With a loose tension, the basting stitch can be pulled together to give the circle the shape that it will take when sewn into the bag.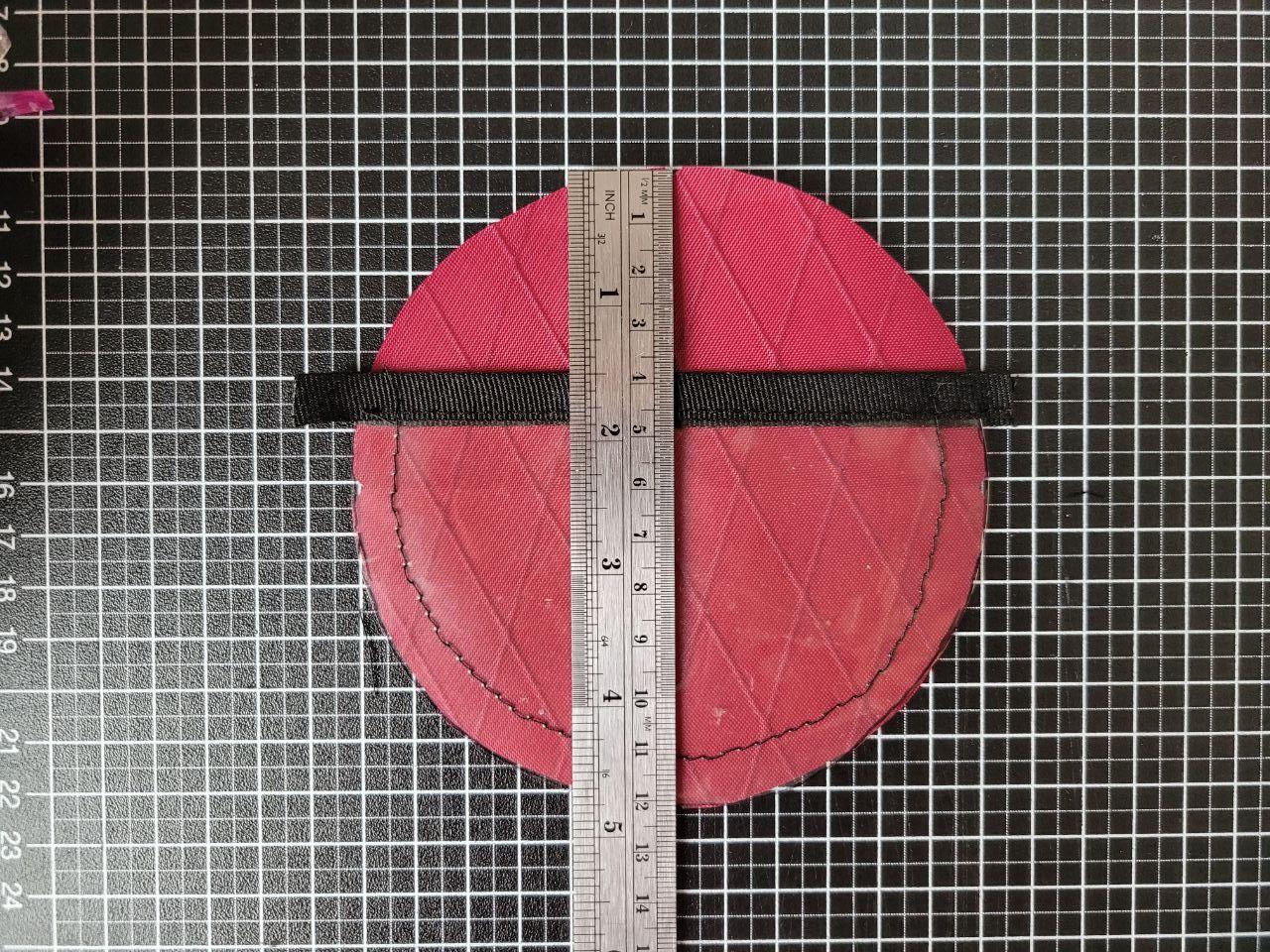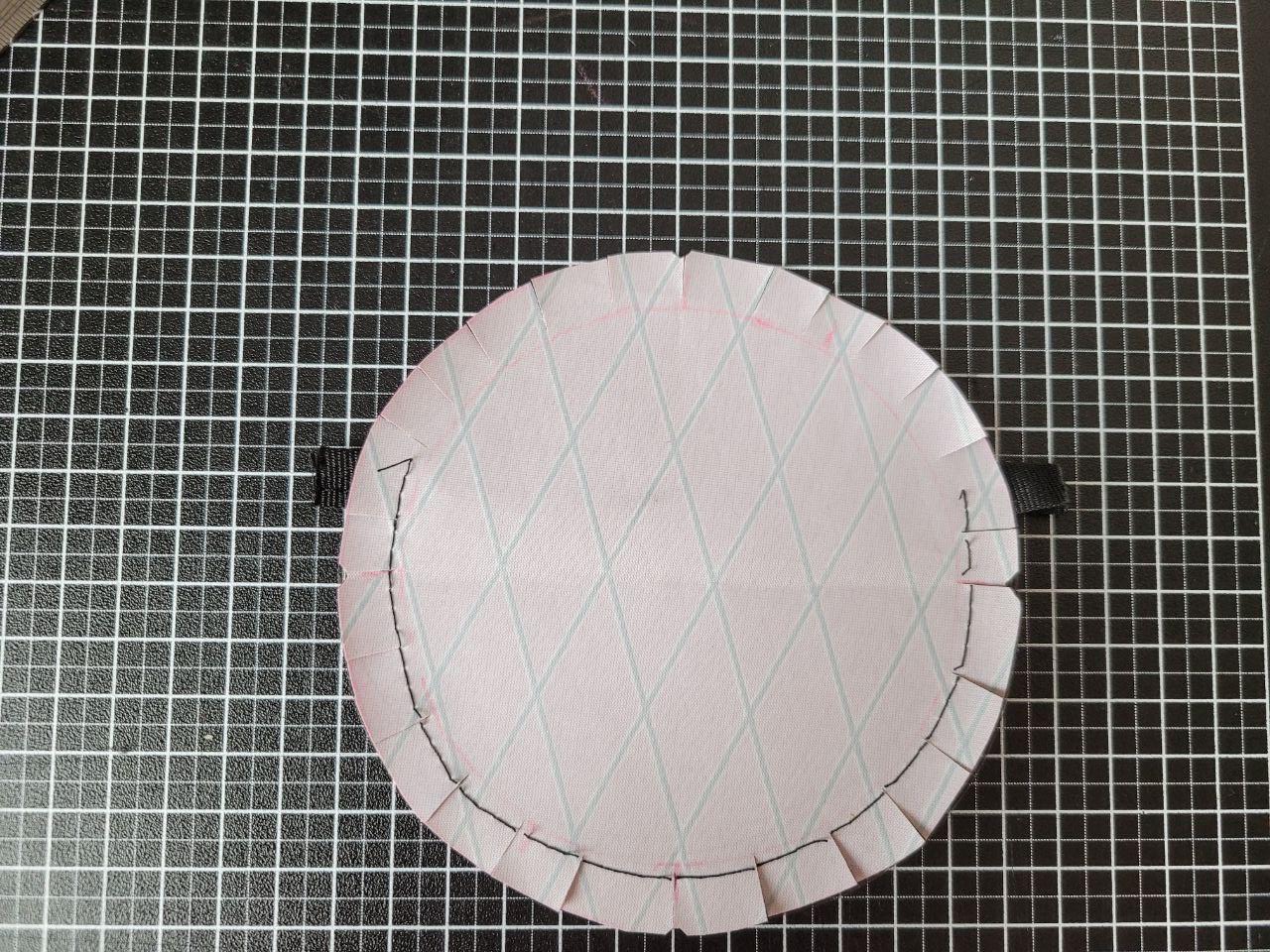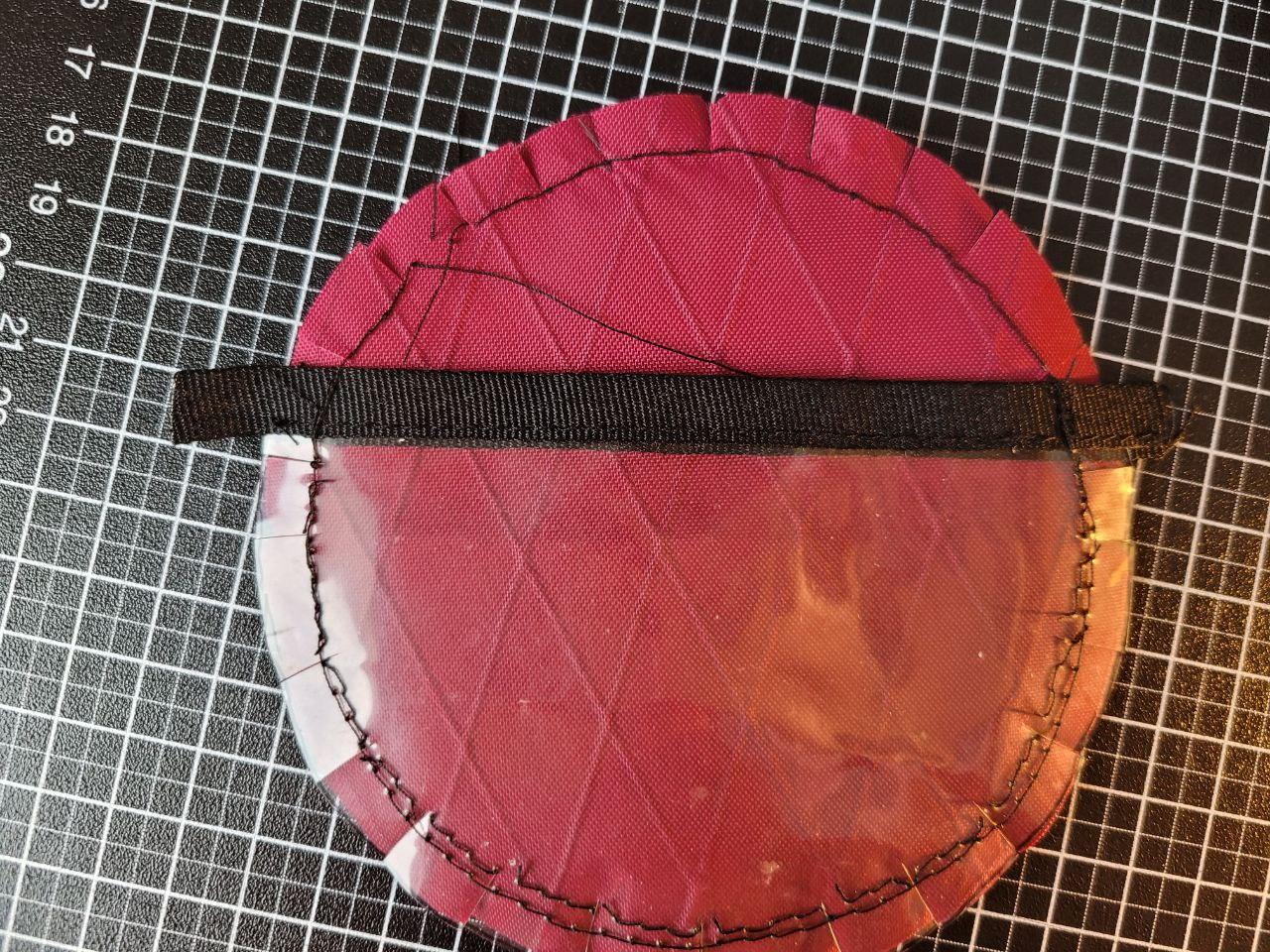 Many clips help to align the seamlines of the circle and rectangle while avoiding folds - DO NOT align the edges, but the seamlines instead. A narrow foot makes the final product neater and easier to sew. The aim is to spin the bag around on its axis while sewing, keeping the seam the same distance from the fabric edge.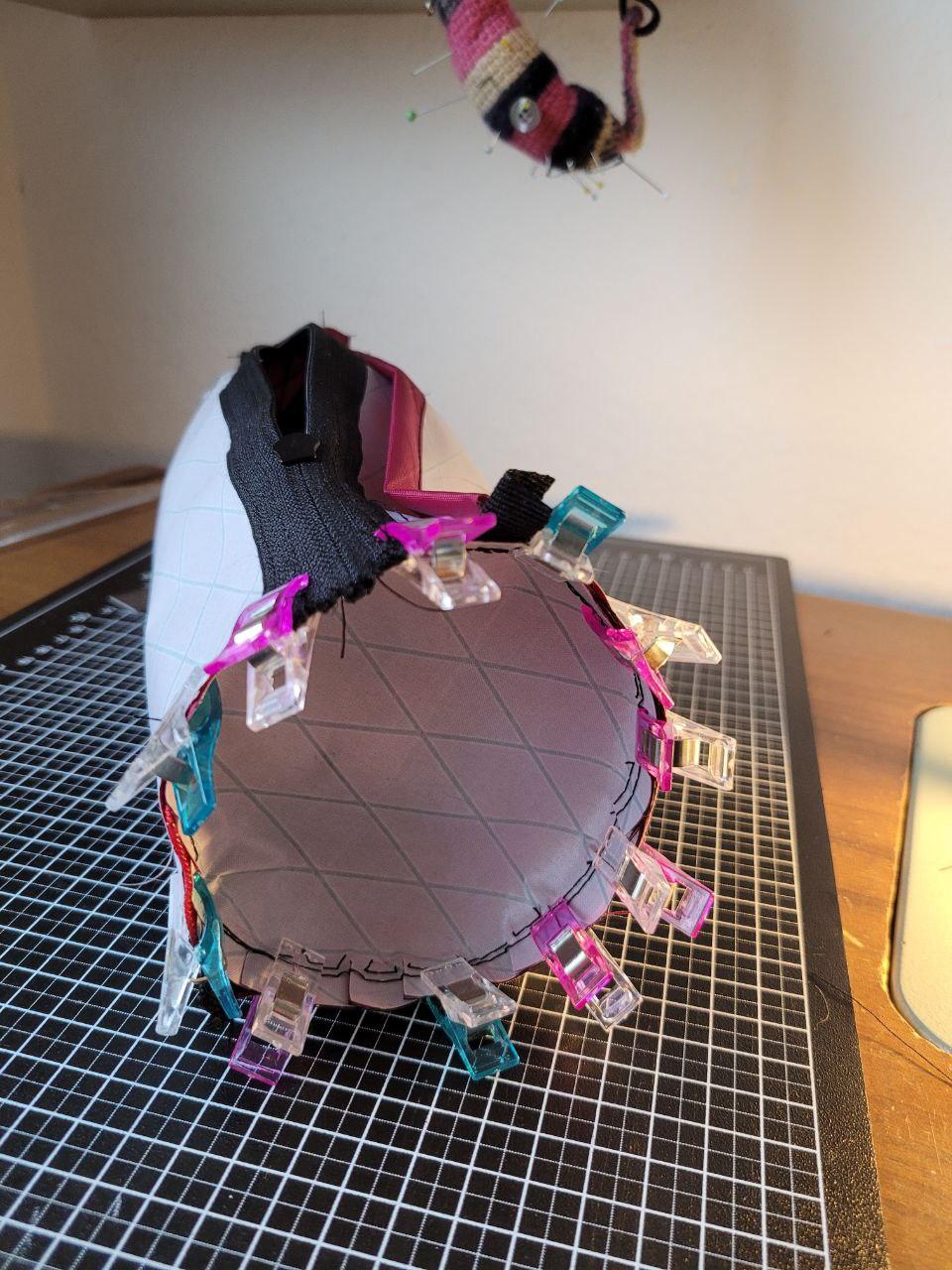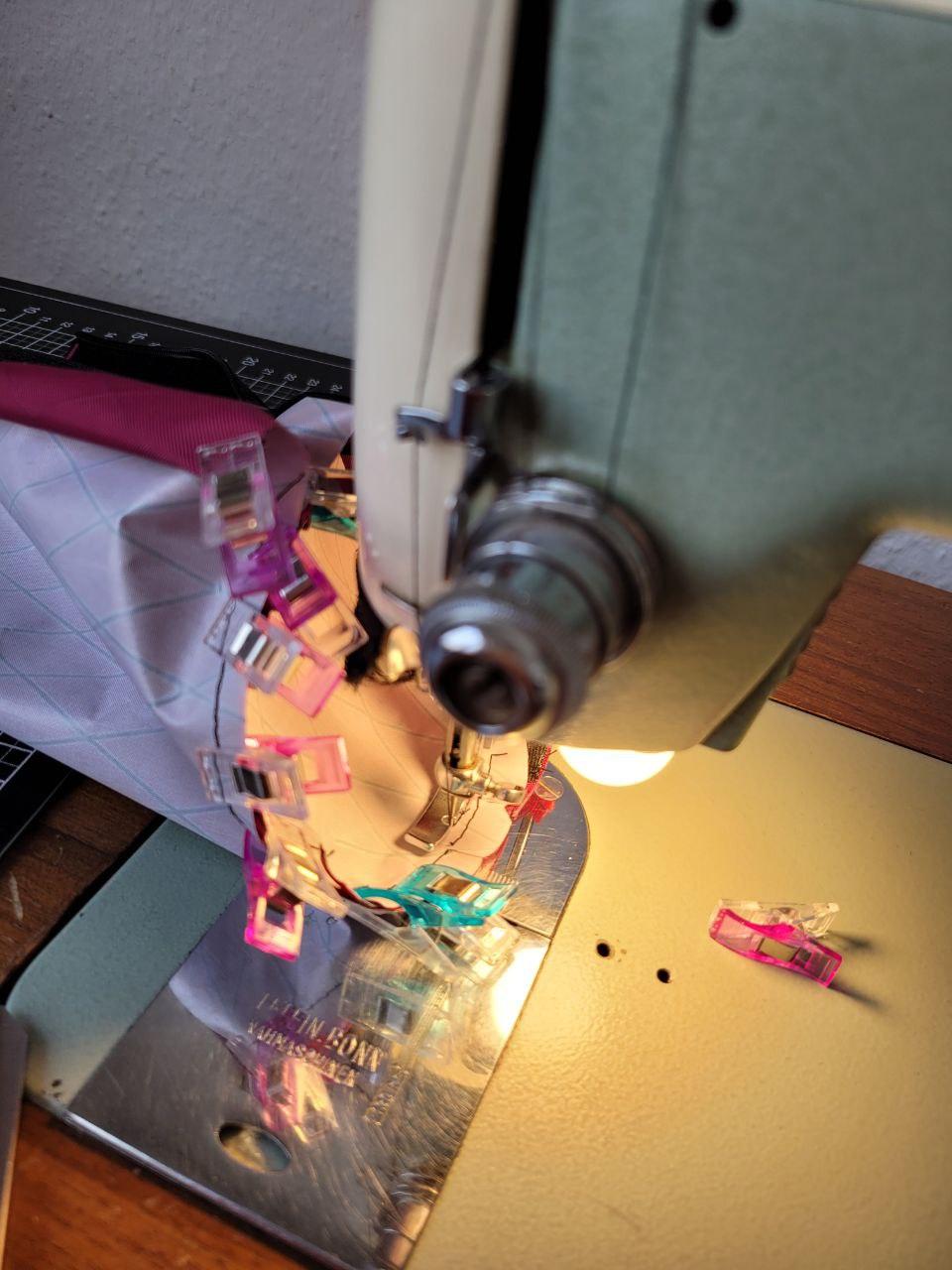 Clear vinyl pockets on each side are a nice touch. Next time I might make the sides out of vinyl entirely and see how that goes.
main body
The main body has an outside and an inside. The inside holds a 1mm thick plastic stiffener sheet. I used xpac for both but you could use some bright ripstop instead. The inner is slightly longer than the outer so that I can hem the end. The webbing daisy-chain was 5.5cm from the zip centre. In hindsight this is a bit much and could be reduced to 4 or 3cm.
A piece of webbing folded and sewn over provides an anchor point to the headtube/cables. I didn't realise that when the bag takes on its curved shape, this webbing gets stretched, so its best to sew this on with lots of slack.
The marks in the second photo align to the four compass points on the circle. I was very happy that in the end the pocket edge is horizontal when the bag is on my bike XD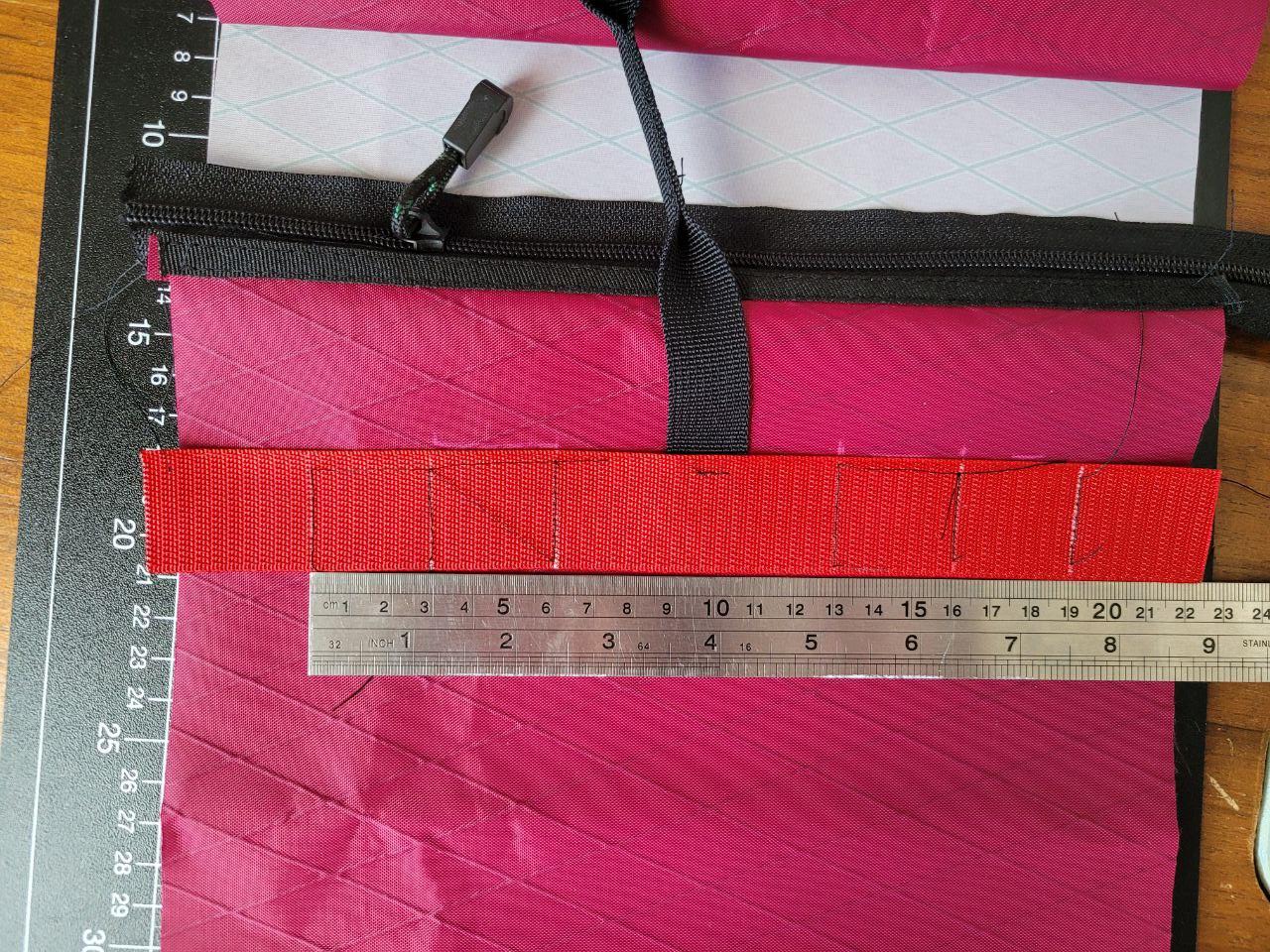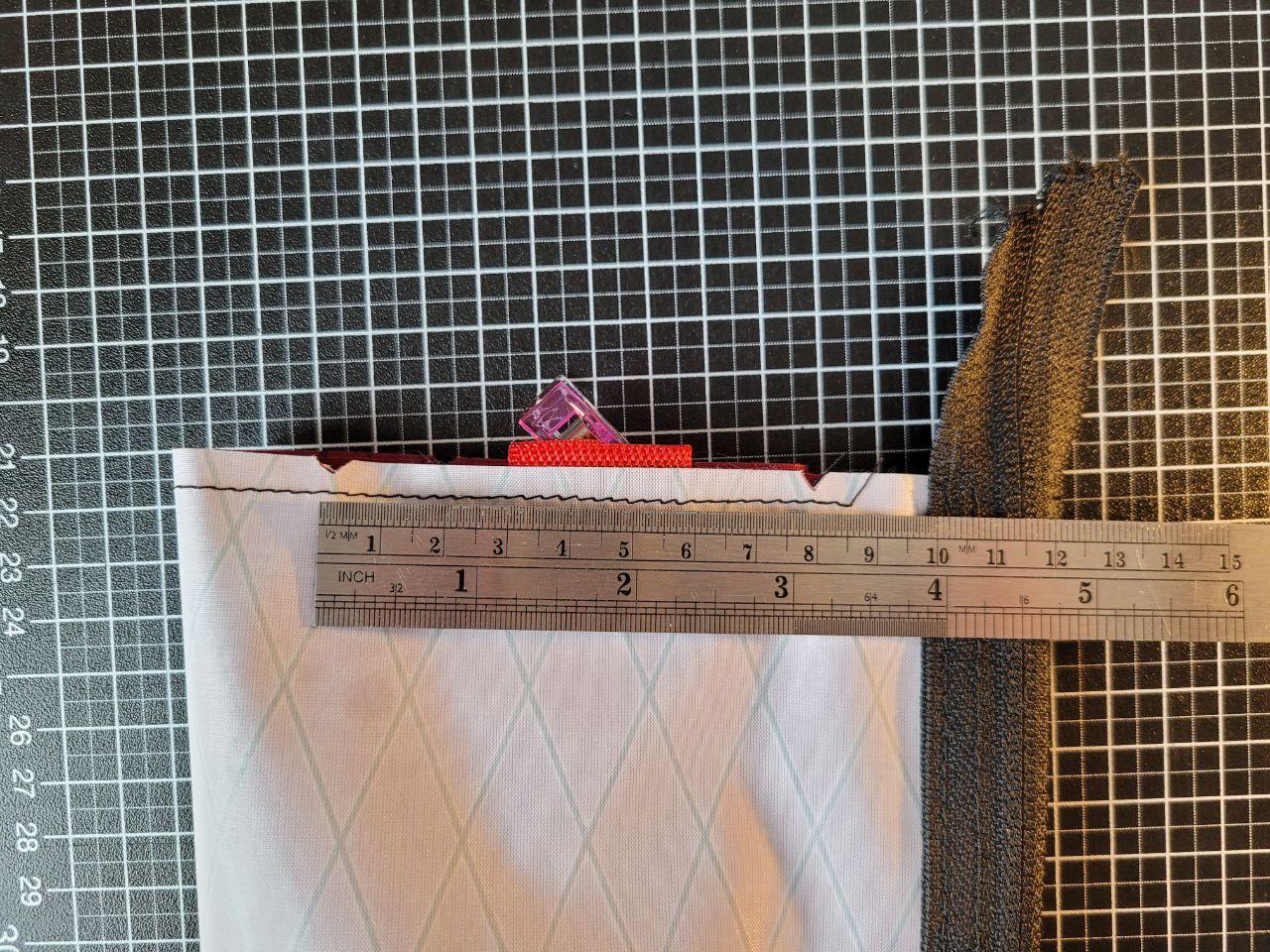 Once the thing is sewn up, the plastic sheet can be inserted. To form it into shape it, tie up the bag with string and leave overnight.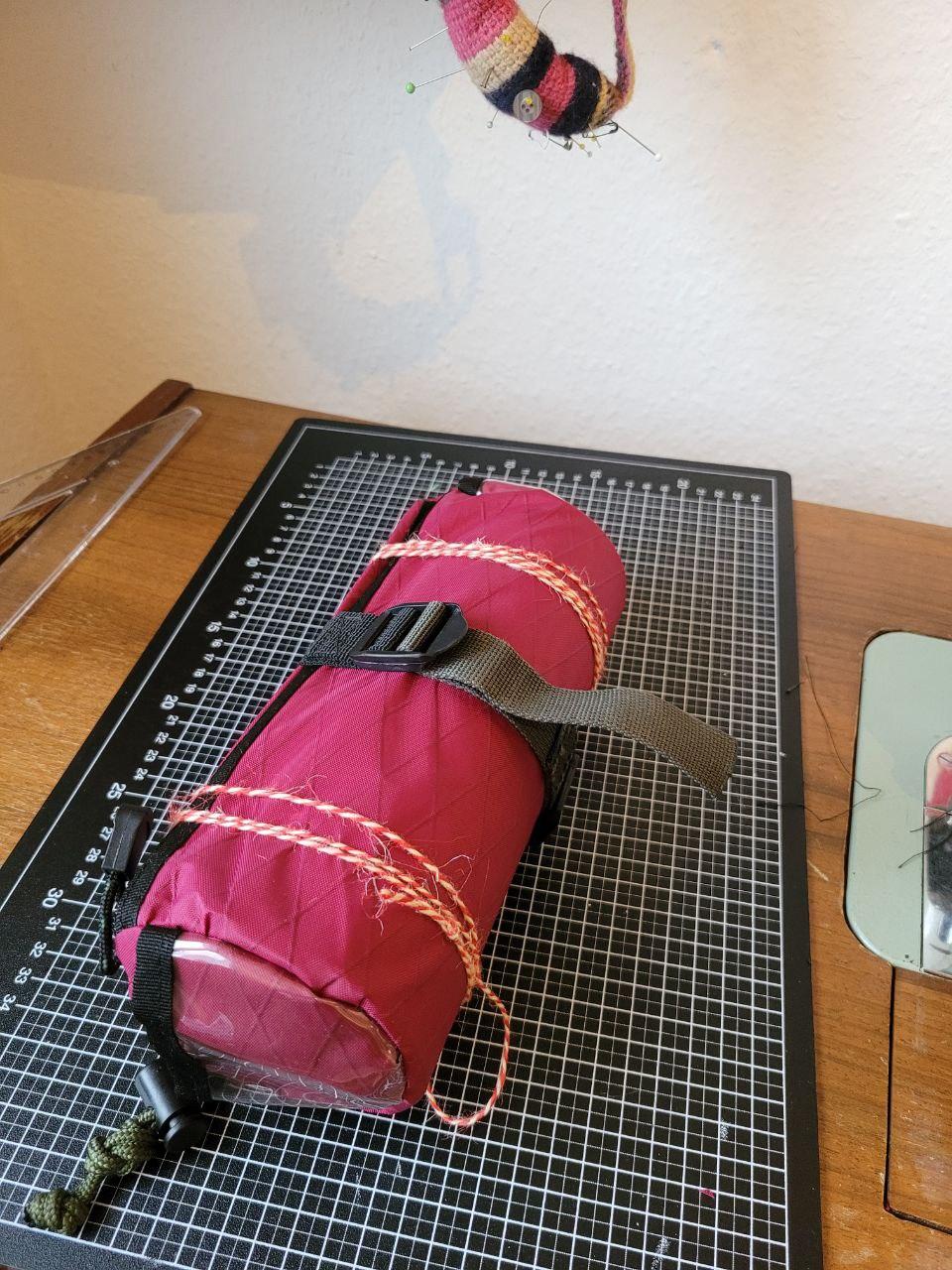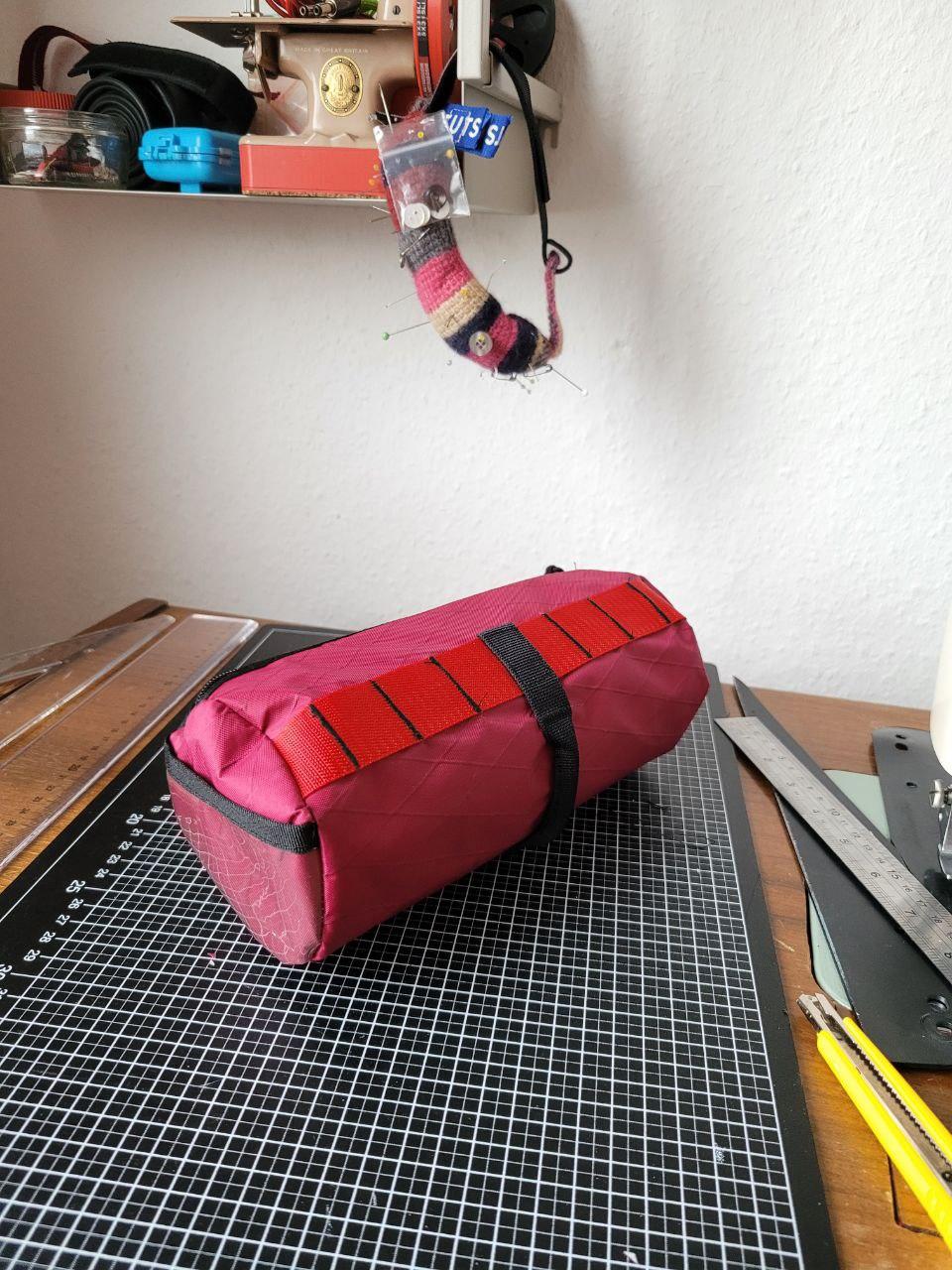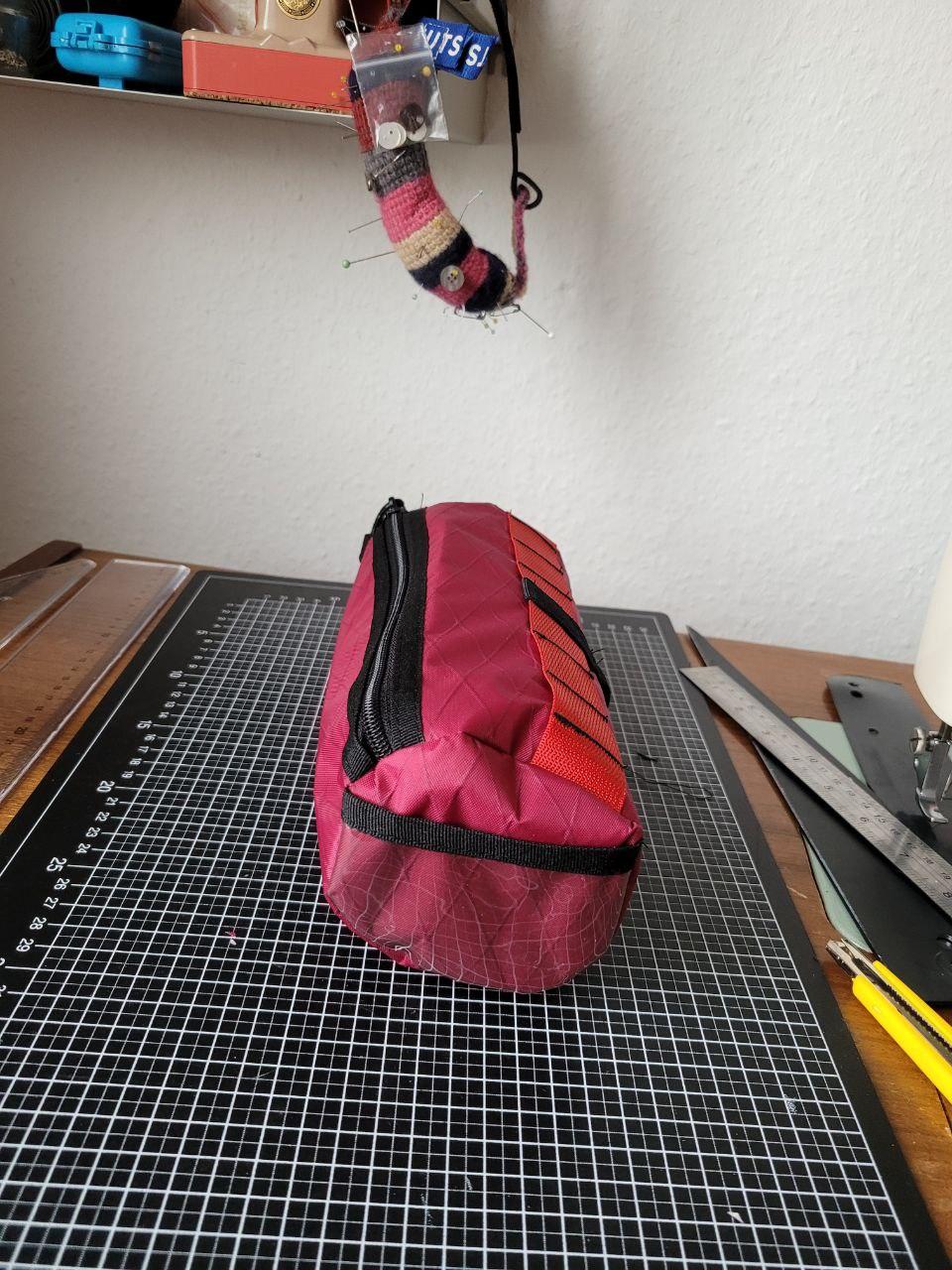 photoshoot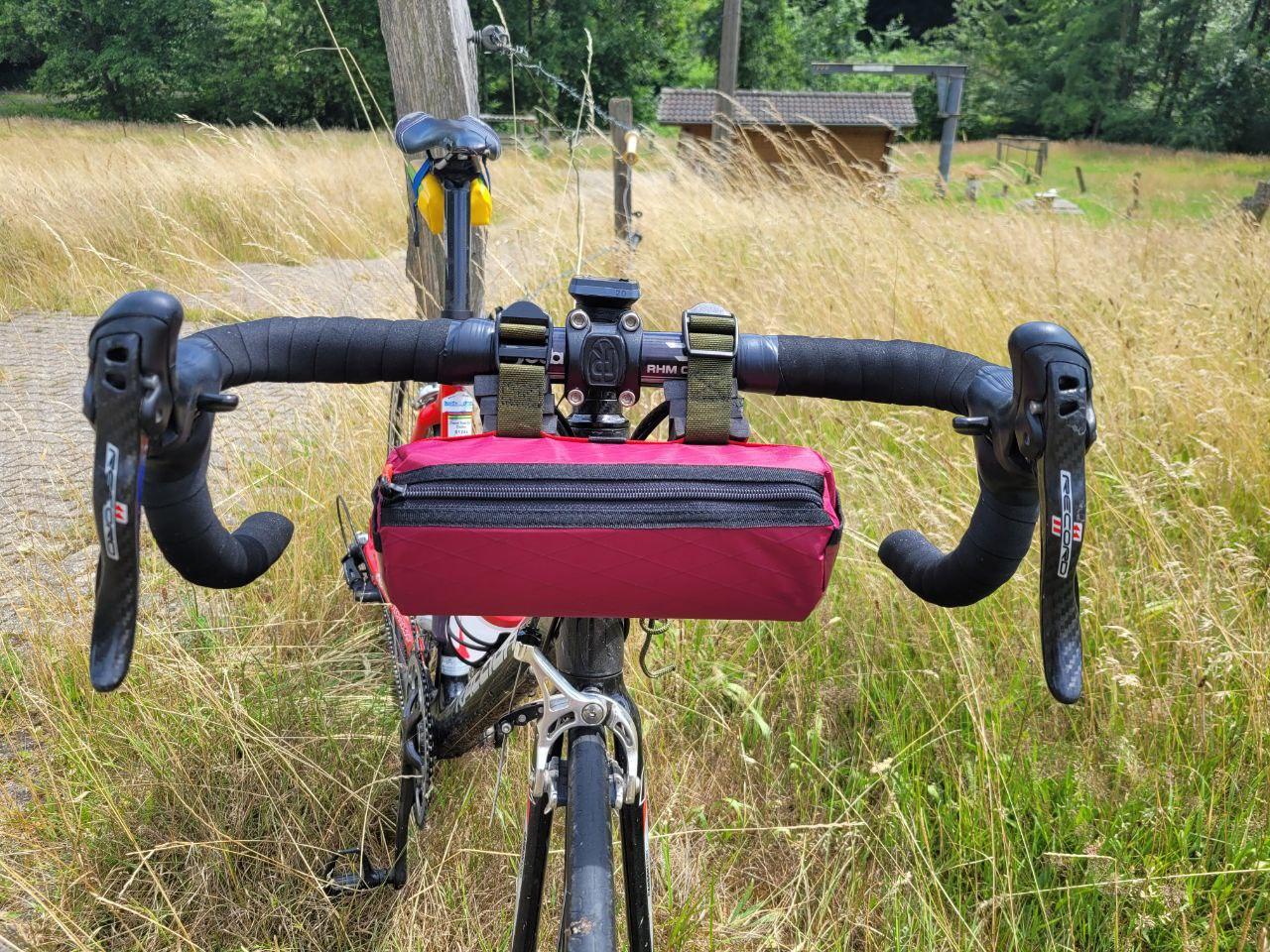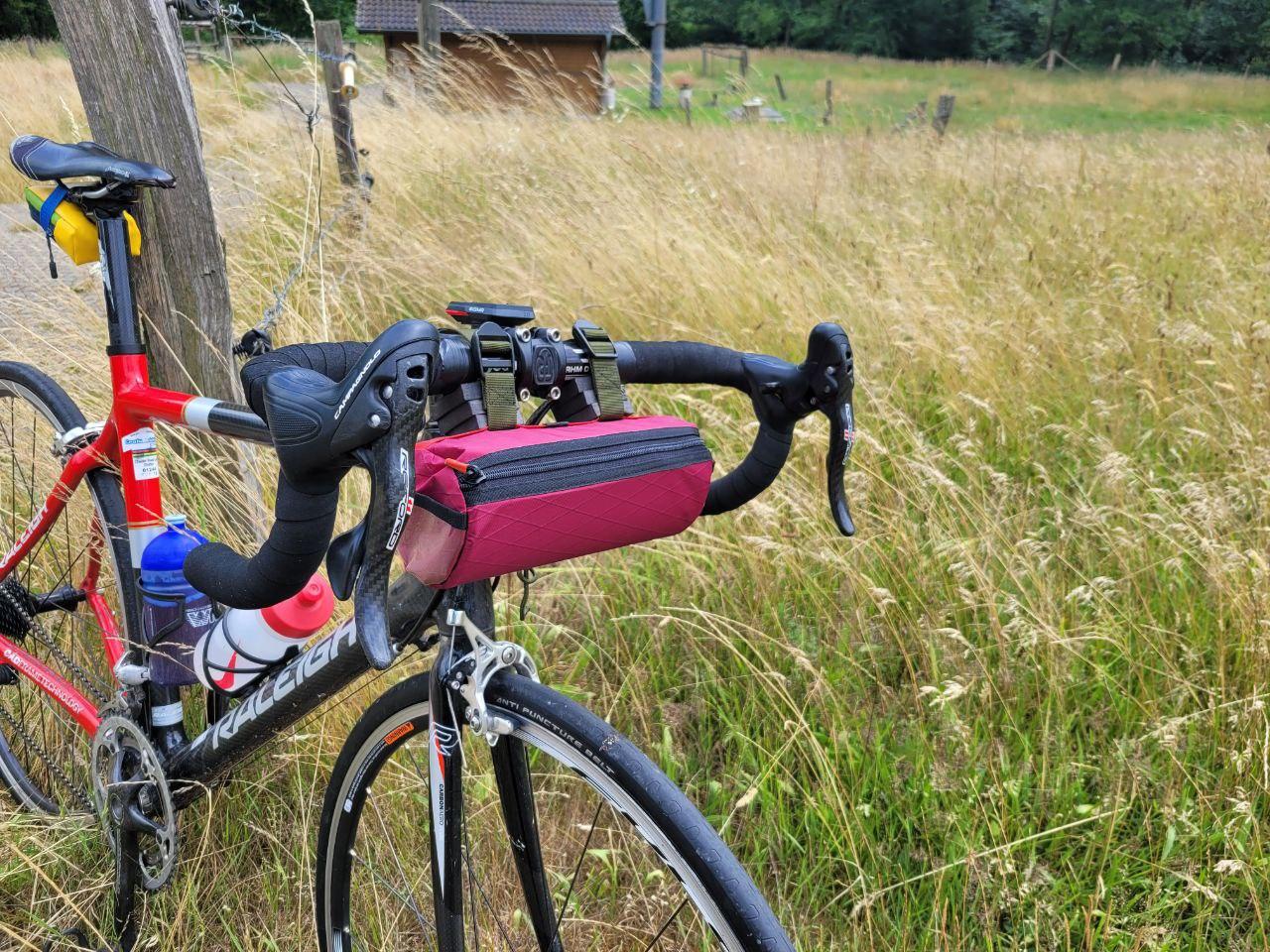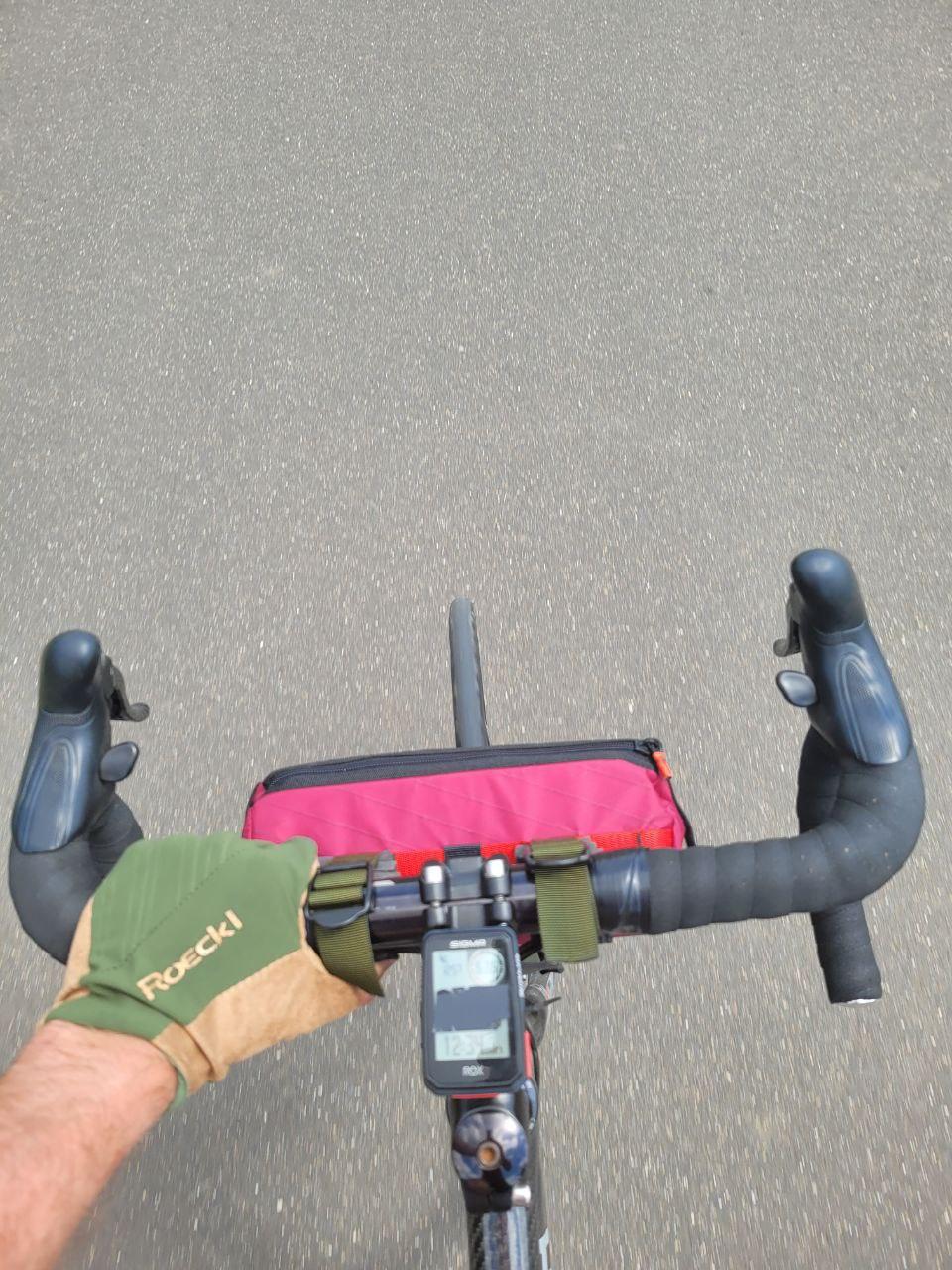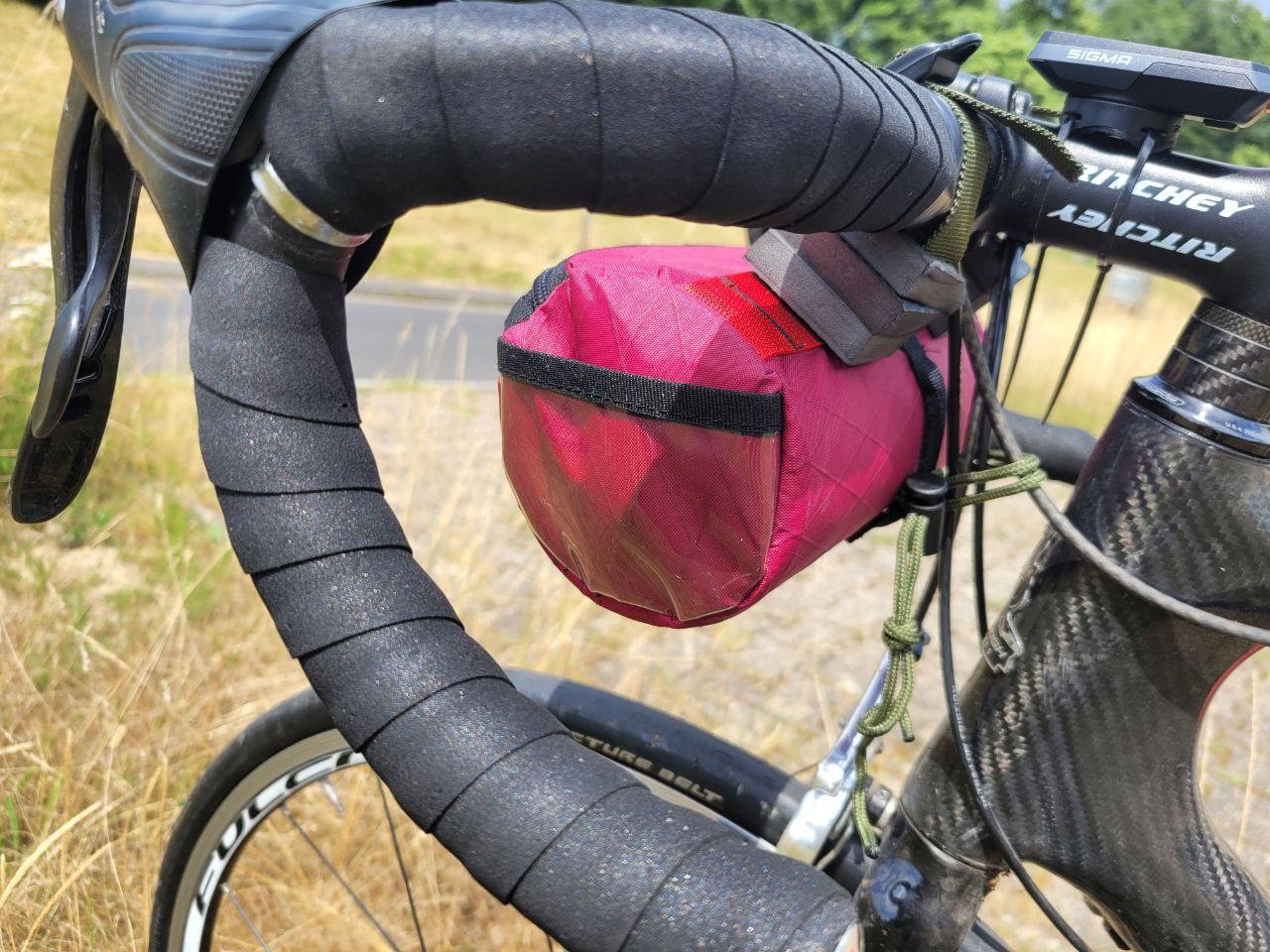 Cost
Just for fun, let's do a cost analysis.
Item
Quantity
Cost/unit
Cost/EUR
X-Pac VX21 205g/sqm
25 x80 cm
33 (1.4 x 1m)
4.7
5C zip
25cm
3/m + 1 for pull
1.75
webbing 25mm
0.4m
1.2/m
0.48
grossgrain 20mm
1.2m
0.65/m
0.78
PE-HD plastic sheet

22 x 30cm
2.9 (248 x330mm)
2.9
TOTAL
10.61
prices taken from extremtextil.de July 2023.
Gallery